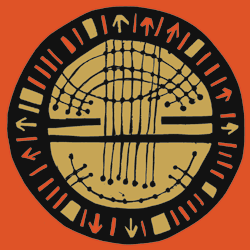 A cooperative release between Kingston's Apple Crisp Records and BP's own Bruce Trail imprint, this 7" began as a challenge between friends. On a smoke break, Neil and Matt asked then roommate and Muskox main-man Mike Smith to take a stab at Shanty Song. Before long, Mike and company had recorded a beautiful new arrangement of the song, Neil and Misha had swapped leads and Bruce Peninsula had a new song made out of an old one.
Rather than find a forgotten b-side of their own, BP asked their friends in the Gertrudes if they wanted to do something similarly collaborative. In turn, they approached their friends PS I Love You and together they produced Sailor, an epic song and more than worthy Side B.

More friends got involved to produce the beautiful silk-screened jackets (Sarah Pupo, Ironclad printing) and this great four-way split was born.